Cabinet Jewelry • The Finishing Touch
Fabulous jewelry is among my favorite things. Jewelry can be fun, unique, expressive and meaningful. Jewelry is the finishing touch to the perfect outfit. So with this in mind, don't you think that jewelry is the perfect finishing touch for the cabinets in your home? I am crushing on so many fantastic cabinet jewelry options and I cant't wait to share them with you. So grab a latte and here we go!
Crushing on Lisa Jarvis
Check out this aesthetically pleasing bling from Lisa Jarvis. Her decorative hardware features distinctive knobs and pulls. Her creative, custom designs will bring visual interest to any interior space. Lisa Jarvis designs are transitional and can fit a wide variety of architectural styles.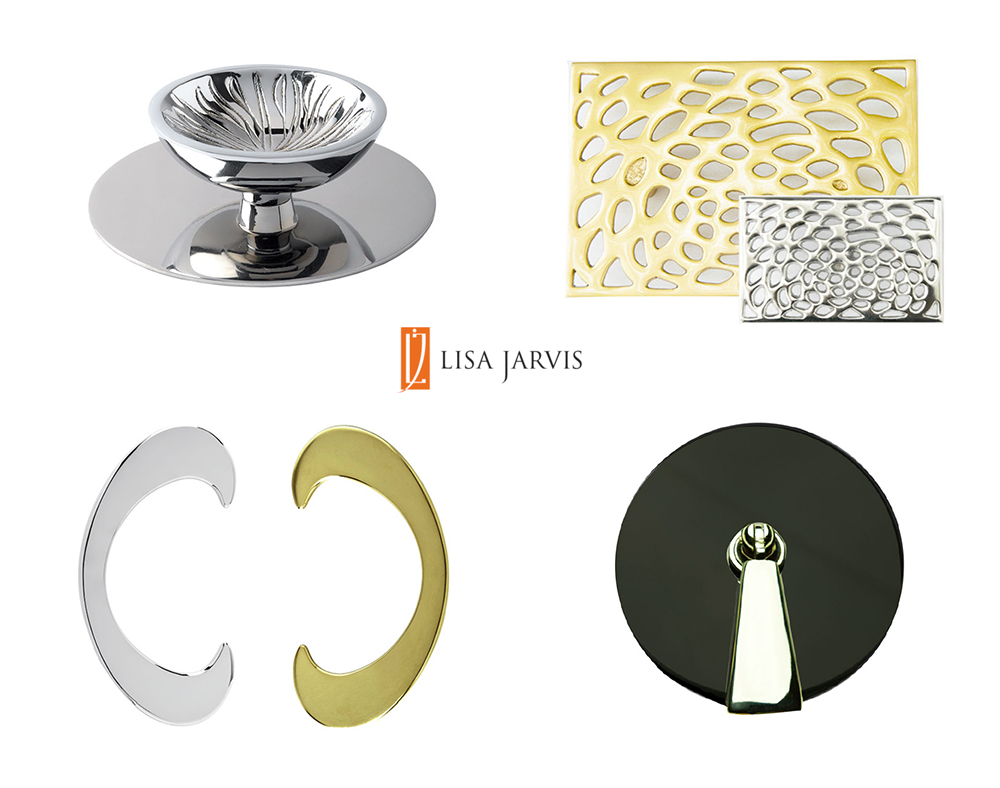 I am crushing on so many fantastic cabinet jewelry options and I cant't wait to share them with you.
The Artistry of Edgar Berebi
Cabinet hardware by Edgar Berebi is a work of art that makes a home unique. You have to check out his entire collection. His inspiring designs are the perfect accessories for a more traditional look. By embellishing his work with intricate carvings and gorgeous crystals, he achieves a tranquil and timeless design.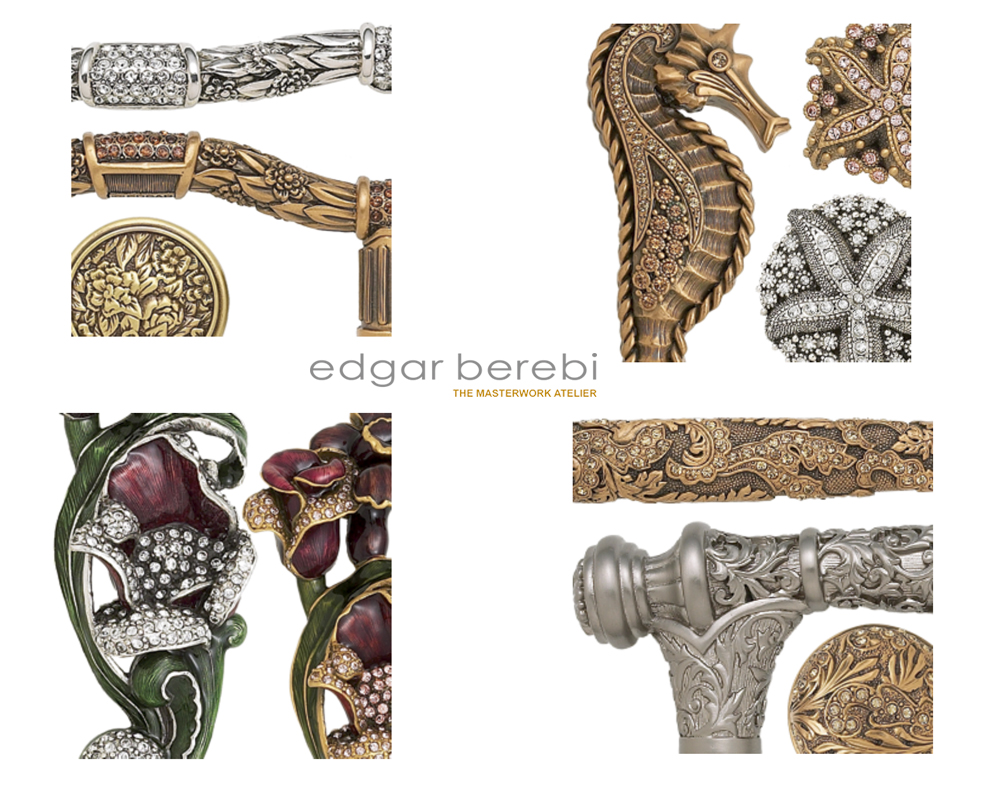 In the Mood
If you are into Art Deco, Post-modern and even contemporary looks then you should definitely take a look at Mood. Their visual presence could make a kitchen or bathroom makeover sensational. They have a unique range of cabinet jewelry to choose from. They use materials such as bone, crocodile leather, pewter & cattle horn to create these timeless pieces.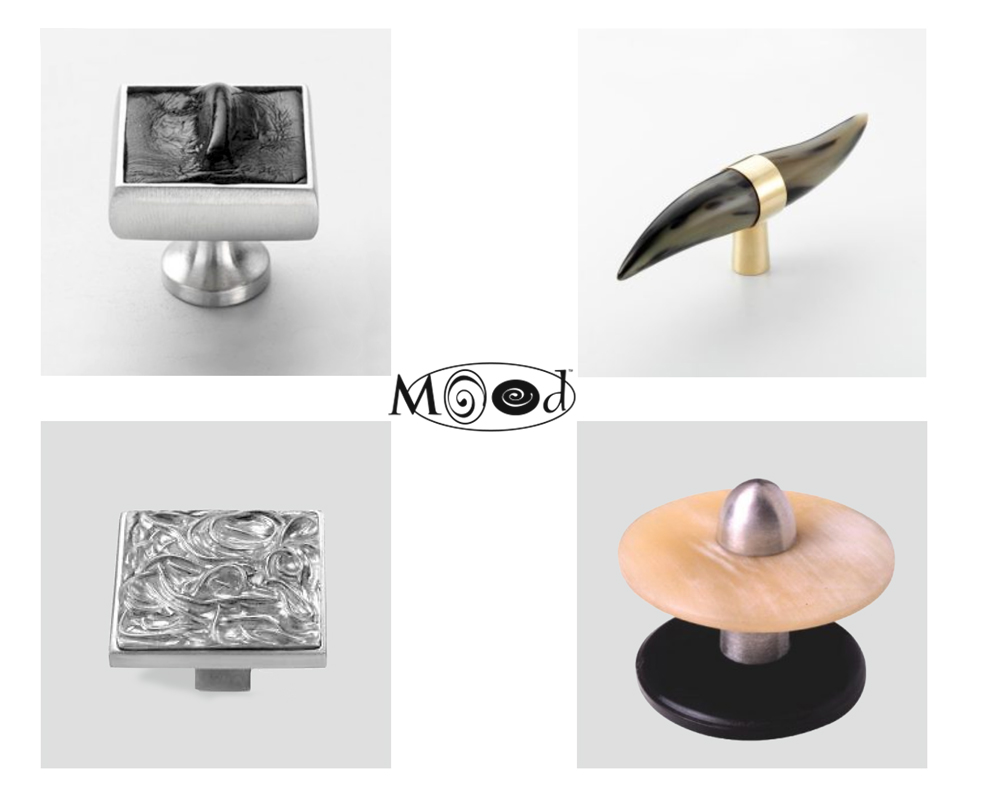 "The choices can seem limitless and overwhelming. Selecting the perfect cabinet accents and hardware is one of many details your interior designer will help simplify for you."
Goldstick's Colorful Eye Candy
I get totally giddy when I see Susan Goldstick cabinet knobs and pulls. Her lustrous paint finishes and use of Austrian crystals are perfect for that eclectic or bohemian look. What better way to express yourself than with this super fun eye candy. Check out her website for matching accessories to complete your home decor.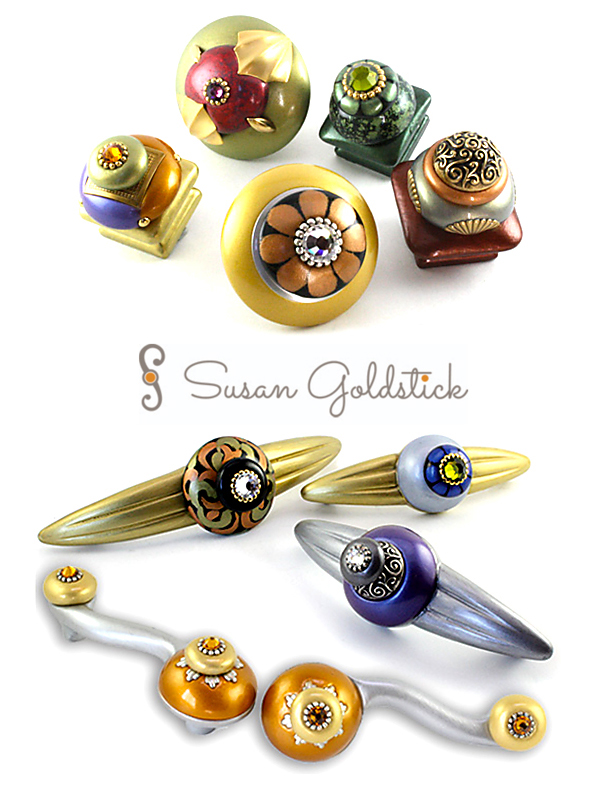 For The Timeless Contemporary
Checking out Du Verre, a leader in contemporary cabinet hardware, is a must if you love a more modern look. I am totally crushing on these designs with their modern geometry. These designs will work beautifully with an industrial or a modern farmhouse look. The finishes are brilliant, timeless and will look amazing on any cabinet.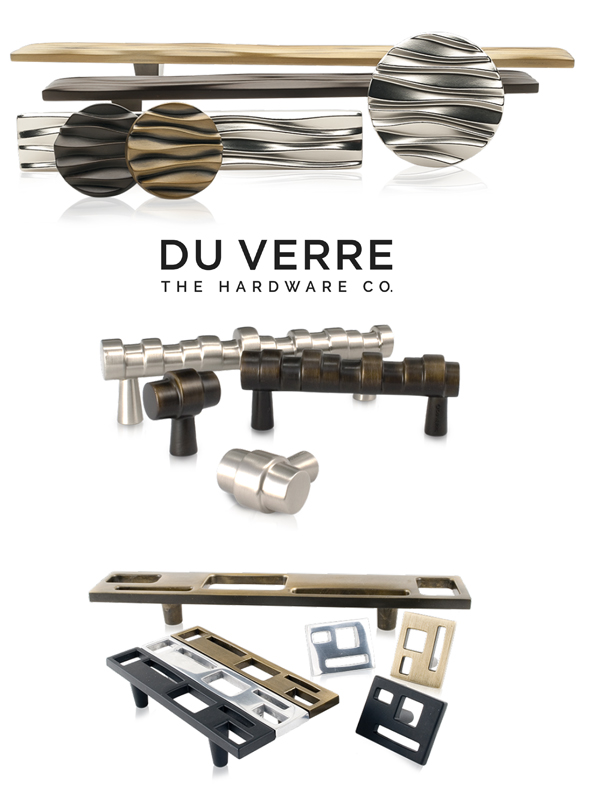 From Bland To Bling
For the perfect curb appeal check out Atlas Homewares. They have a number of incredible styles including gorgeous art glass and crystal. This elegant cabinet jewelry will flatter any interior decor. You could use these in a traditional or a contemporary design to make a huge impact and add that finishing touch to your home.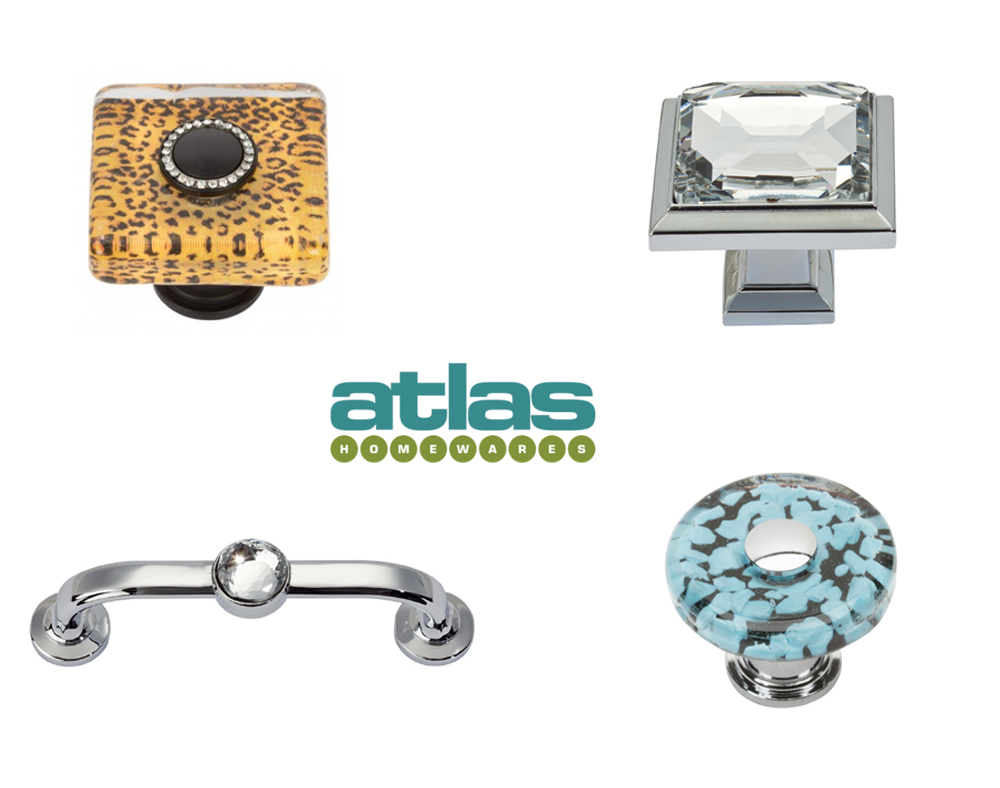 Classy Glass
I love handcrafted glass cabinet hardware that looks like art, and Sietto does not disappoint. Their designs range from distinctive to one of a kind. You can express yourself with these fabulous knobs and pulls and make a huge impact on your kitchen or bath design. The beautiful colors help create a style that is as unique as you.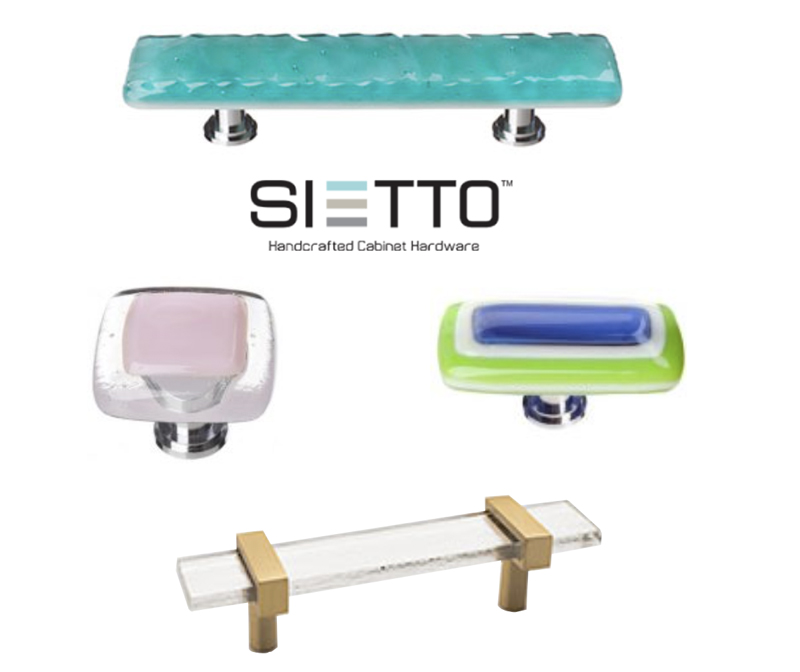 Infinite Possibilities
Emtek has something for everyone. They offer cabinet hardware in a variety of design styles. From fabulous colored glass that resembles precious stones, to simple contemporary finger pulls and traditional cup pulls that would look great in any farmhouse or shabby chic interior.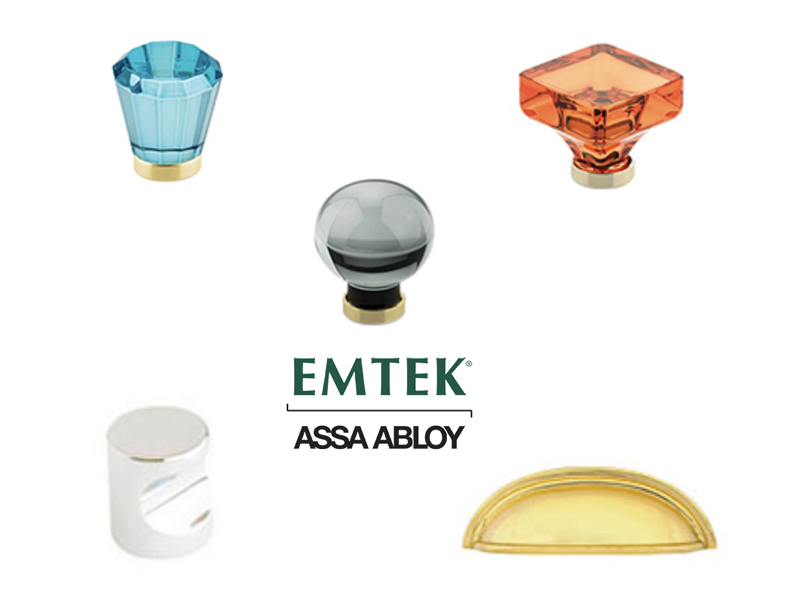 Raising The Design Bar
Richlieu is another source for the perfect pull for your kitchen or bathroom cabinets. The bar pull below with fabric and leather would be a fabulous eclectic or boho look for your home. The leather ledge pull is timeless, modern and streamlined for a more contemporary home. The finger pull and the bar pull with crystals are transitional and could work with most decor. Richlieu is a go to for antimicrobial pulls, appliance pulls, cup pulls, drop pulls, ring pulls, pendant pulls, recessed pulls, edge pulls and pulls for glass doors.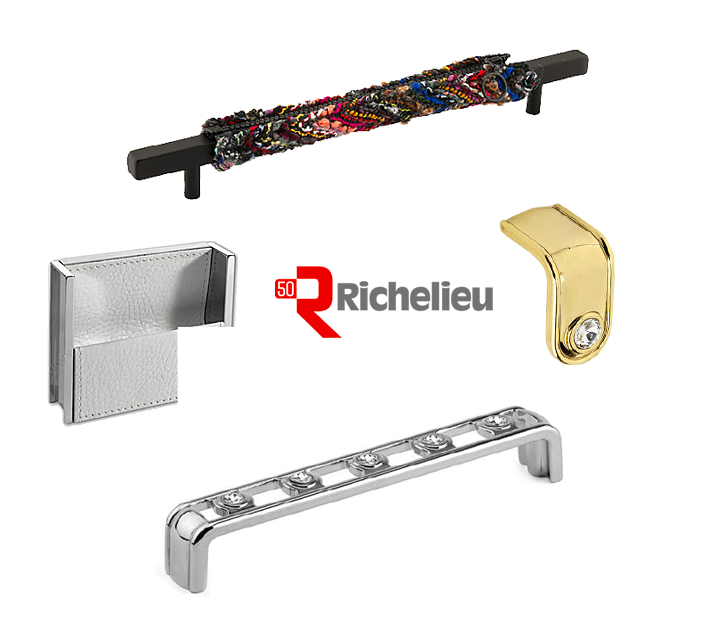 I could go on and on, but these are a few of my favorites. If you are looking for fabulous cabinet jewelry for your home and don't know where to start, try the designers featured here. Pinterest or Instagram are also vast sources of inspiration. Contact me! I can help you find just the right look for your cabinets.
Be sure to subscribe to Crushing Design for the latest trends in gorgeous home interiors.